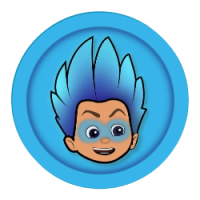 Note: This project is in presale phase. Becareful when investing into presale. always Do Your Own Research
What is ArbyBabySpace ?
$ARBI is a charity supporting utility meme token decentralized on Arbitrum One for people in need of charities, hospitals, schools, orphanages, etc. 🚓 No Private Selling 🚀 Staking from Dapp Nfts Marketplace 🧑‍💻 Swap (DEX) 🧑‍ 🚀 Community Driven Token 💡 Experienced Team (DeFi) 🎁 Airdrop for FairLaunch participants 🔥 Auto Burn 1% Buy/Sell ✍️ CMC & CG fast track 🌑 CEX Listing 💎 Charity Foundation
Because the Team wants to be transparent with the community and make sure that everything will be legit, we have done all the pre-launch procedures for (KYC) and (AUDIT) to make sure our token is in compliance with regulations and without any fraudulent activities.
How does ARBI work?
$ARBI is designed to be a sustainable and valuable Meme token , with tools such as , Staking Dapp, (DEX)Swap, Charity Foundation, $ARBI NFTs (Genesis) , Stats Dashboard and more Utility will come with the adoption of the project.
Users can stake their $ARBI tokens, locking them up for a set period of time, and in return, they receive additional ArbiBabySpace tokens as a reward.
Additionally, 1% BUY/SELL of every transaction is burned, meaning that the total supply of ArbyBabySpace decreases with each transaction.
This burning mechanism reduces the supply of ArbiBabySpace, increasing its scarcity and potentially increasing its value.
Why Arbitrum One?
The team behind ArbiBabySpace chose to build on the Arbitrum One network due to its speed, low transaction fees, and scalability
Arbitrum also offers a high degree of compatibility with Ethereum, making it easy for developers to port their existing smart contracts to the Arbitrum network.
This means that users can take advantage of the increased scalability and lower costs of Arbitrum without having to make significant changes to their existing applications
ArbyBabySpace (ARBI) Price Today :
Watchlists
Marketcap
$

?

0%

USD Price
$

?

0%

Launch Date
Mar 24, 2023
(8 months ago)
Date Added
Mar 22, 2023
(8 months ago)
---
Disclaimer: CoinBazooka does not endorse ArbyBabySpace. Please Do Your Own Research (DYOR) before investing in any project.
Information incorrect? Please report it to info@coinbazooka.com
Promoted Coins
#
Coin
Coin
Audit
Chain
Symbol
Market Cap
Price
Since Last Peak
Launch
Votes
Vote

Wall Street Memes

Wall Street Memes

$WSM

ETH

WSM
$42,894,317
$0.02358014

5.8%

Aug 22, 2023
7106

yPredict

yPredict

$YPRED

MATIC

YPRED
$-
$-
-
Sep 20, 2023
5517

Bitcoin BSC

Bitcoin BSC

$BTCBSC

BSC

BTCBSC
$-
$-
-
Dec 4, 2023
3546

Meme Kombat

Meme Kombat

$MK

ETH

MK
$-
$-
-
Nov 30, 2023
3537

Bitcoin ETF

Bitcoin ETF

$BTCETF

ETH

BTCETF
$-
$-
-
Jan 25, 2024
3411

BitcoinMineTrix

BitcoinMineTrix

$BTCMTX

ETH

BTCMTX
$-
$-
-
Sep 26, 2023
3395