Skyrocket Your Coin!
Need to reach out to targeted market? We're here for you.
Boost Sales and Visibility with our Advertising Solutions!
Promote your coin to 15k to 47k+ unique users daily!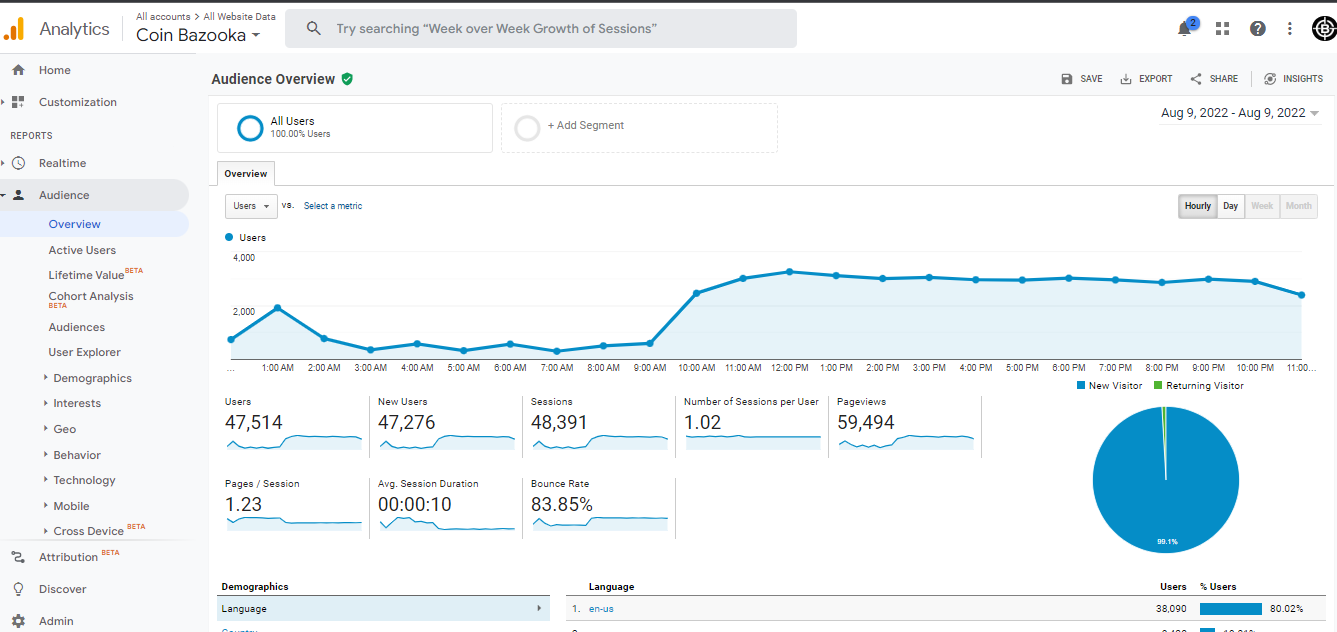 Google Analytics for daily
By promoting on https://coinbazooka.com, your coin will be visible on top of all other coins.
Prime Placement: Your ad will be prominently displayed in a high-traffic area.
We also have free designs service if your project dont't have banner ads yet.
---
TO PROMOTE YOUR COIN
Send an email to ads@coinbazooka.com
Alternatively, if you'd like a faster response, you may contact us via Telegram @CoinBazookacom
Note: Do never pay anyone for a promotion on our platform, unless you have received a confirmation email from
ads@coinbazooka.com | marketing@coinbazooka.com | info@coinbazooka.com
We ❤️ respect privacy of users, Payments using cryptocurrencies BNB (BEP20), ETH, BUSD, USDT, etc.
---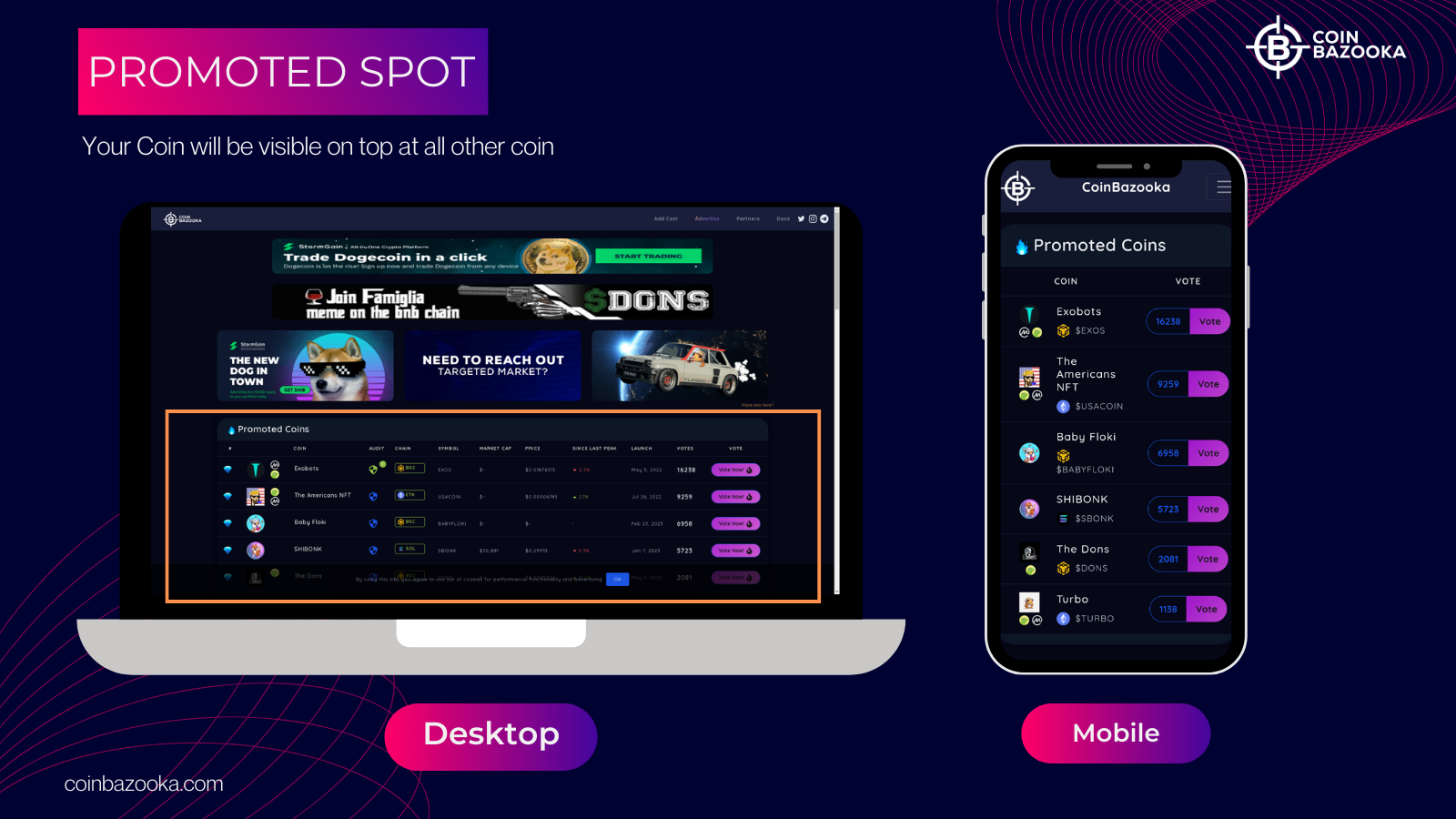 Promoted Coin Spot
1 day

3 days

5 days

7 days
(Your coin will be visible on top of all other coins)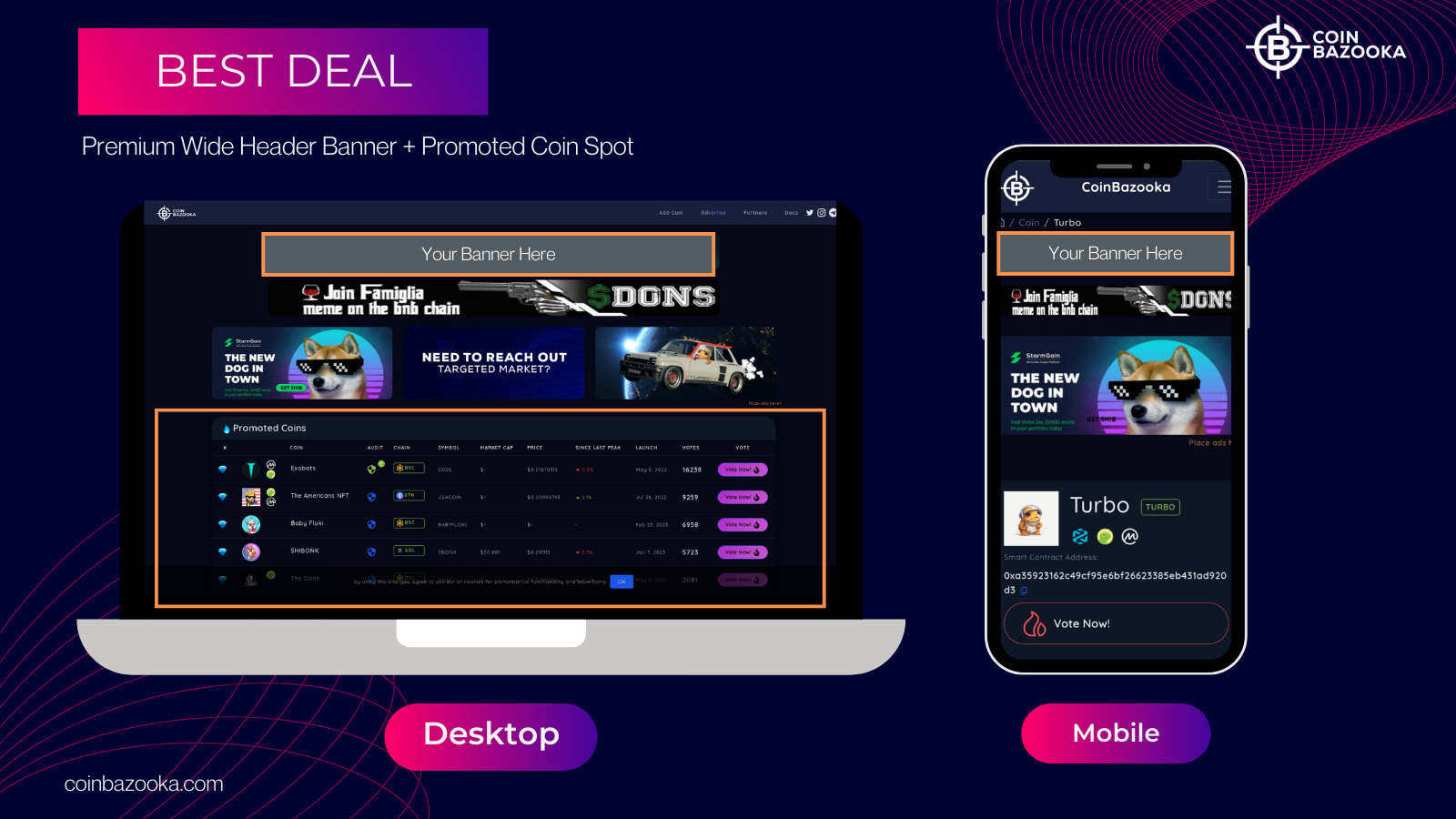 (Best Deal) Wide Banner + Promoted Coin Spot + Search Section Banner
1 day

3 days

5 days

7 days
Size of banner: 1022x115px
Image type: .jpg .jpeg .png .gif
File size: < 1Mb
(Your ads will be visible on main page, coin page, search section)🔥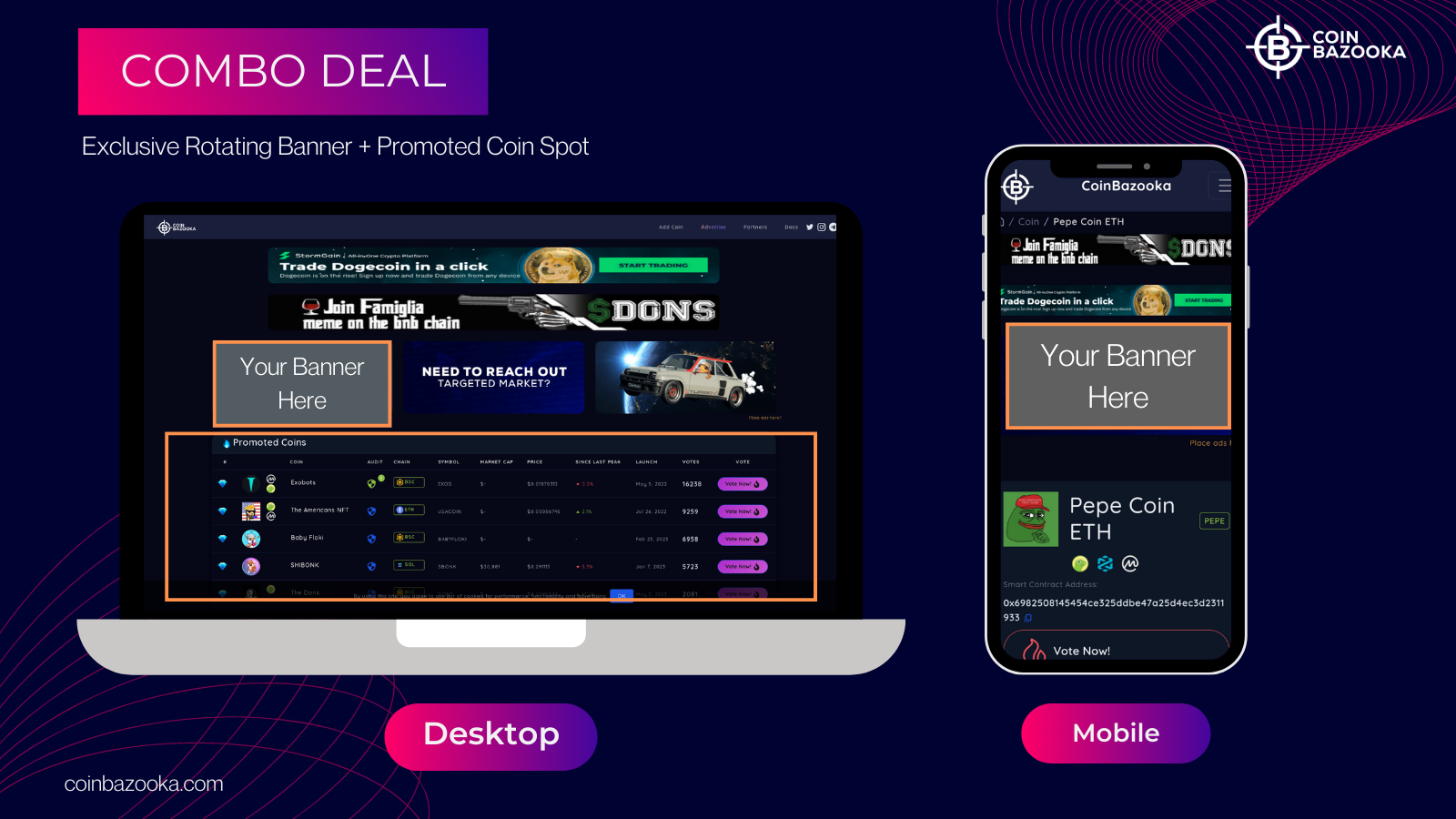 (Combo Deal) Rotating Banner + Promoted Coin Spot
1 day

3 days

5 days

7 days
Size of banner: 600x240px
Image type: .jpg .jpeg .png .gif
File size: < 1Mb
(Your ads will be visible on main page, coin page)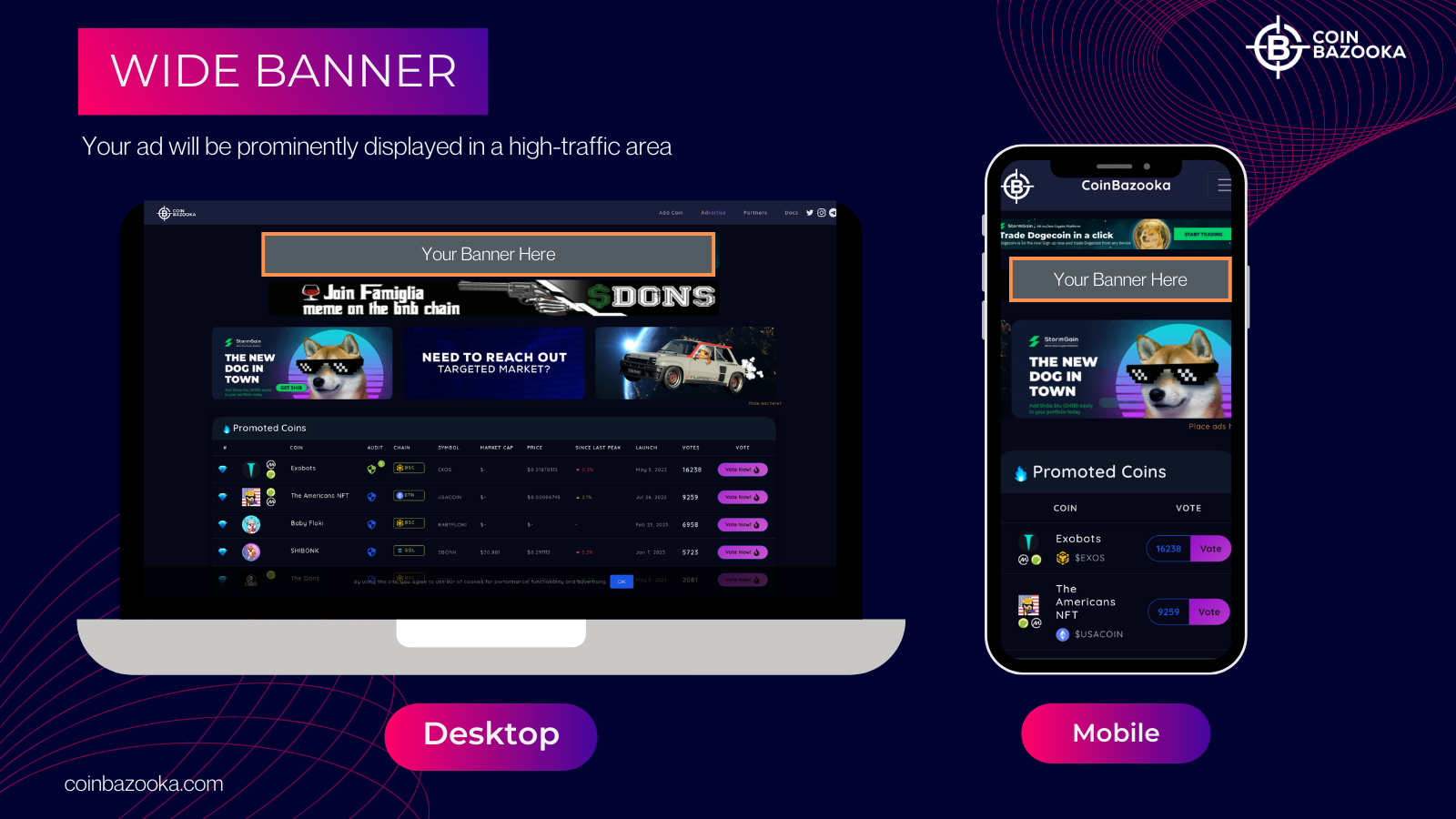 Wide Header Banner
1 day

3 days

5 days

7 days
Size of banner: 1022x115px
Image type: .jpg .jpeg .png .gif
File size: < 1Mb
(Your ads will be visible on main page, coin page)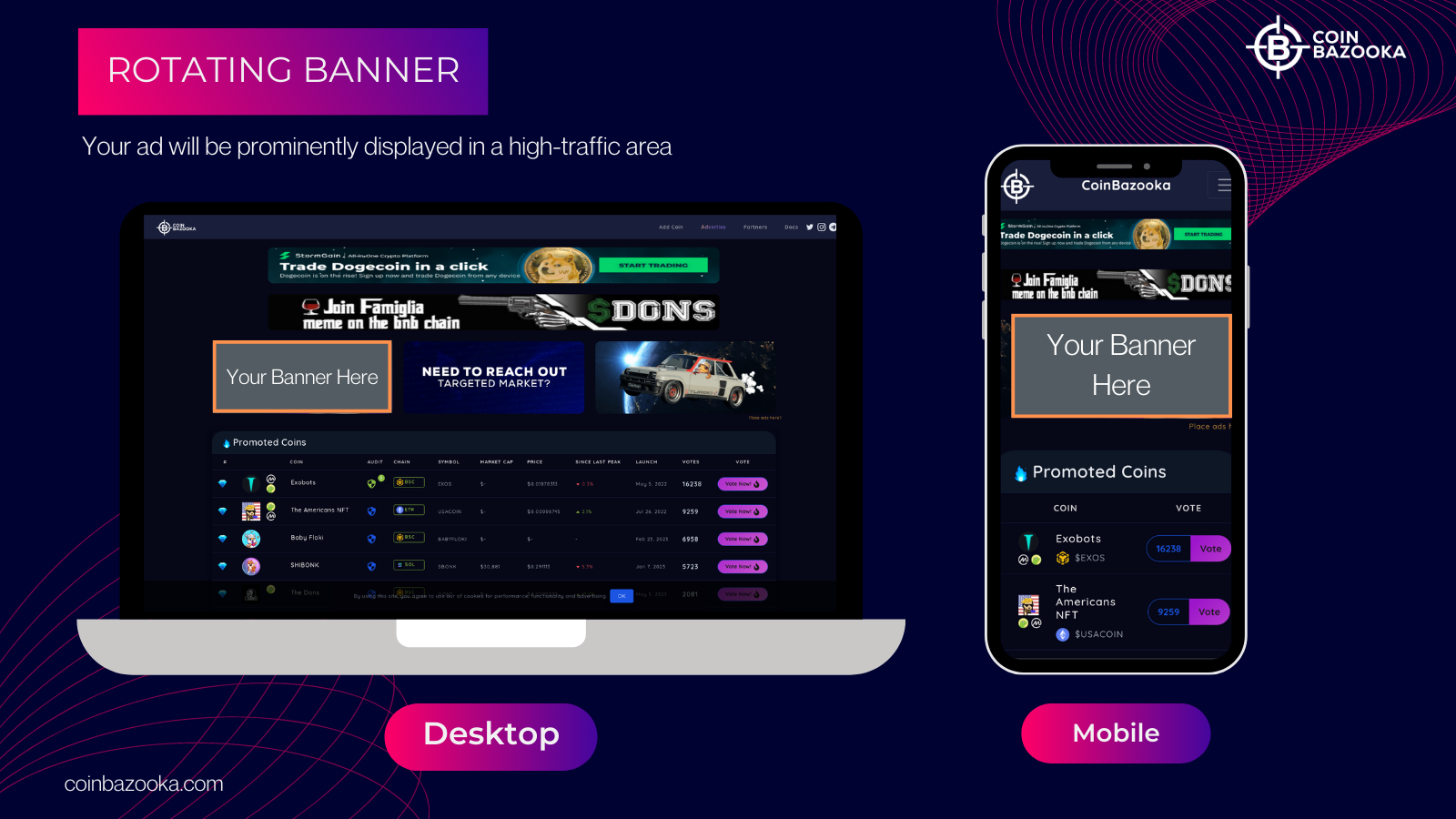 Rotating Banner
1 day

3 days

5 days

7 days
Size of banner: 600x240px
Image type: .jpg .jpeg .png .gif
File size: < 1Mb
(Your ads will be visible on main page, coin page)