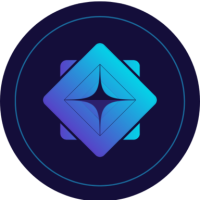 What is Treasure Labs ?
Treasure Labs is the ultimate Web3 gaming ecosystem to benefit players, creators and investors. Open, sustainable, and most importantly, fun and rewarding for everyone. Our vision is to create a fun and rewarding ecosystem for like-minded people to enjoy all things GameFi and experience everything that Web3 culture has to offer. By using the power of innovative combination of Blockchain, SDKs, mobile apps, and NFTs, our full scale ecosystem provides a robust and sustainable platform into the hands of those playing and creating it. We aim to attract both gamers and creators. Creators will also have the tools to launch and monetize their own gaming creations on the platform. We are building an entire ecosystem for play-to-earn games, not just a single game.
Treasure Labs (LOOT) Price Today :
Watchlists
Marketcap
$

?

0%

USD Price
$

?

0%

Launch Date
Nov 1, 2023
(1 month ago)
Date Added
Sep 22, 2023
(2 months ago)
---
Disclaimer: CoinBazooka does not endorse Treasure Labs. Please Do Your Own Research (DYOR) before investing in any project.
Information incorrect? Please report it to info@coinbazooka.com
Promoted Coins
#
Coin
Coin
Audit
Chain
Symbol
Market Cap
Price
Since Last Peak
Launch
Votes
Vote

Wall Street Memes

Wall Street Memes

$WSM

ETH

WSM
$39,145,935
$0.02166062

0.5%

Aug 22, 2023
6870

yPredict

yPredict

$YPRED

MATIC

YPRED
$-
$-
-
Sep 20, 2023
5282

Bitcoin BSC

Bitcoin BSC

$BTCBSC

BSC

BTCBSC
$-
$-
-
Dec 4, 2023
3310

Meme Kombat

Meme Kombat

$MK

ETH

MK
$-
$-
-
Nov 30, 2023
3302

Bitcoin ETF

Bitcoin ETF

$BTCETF

ETH

BTCETF
$-
$-
-
Jan 25, 2024
3176

BitcoinMineTrix

BitcoinMineTrix

$BTCMTX

ETH

BTCMTX
$-
$-
-
Sep 26, 2023
3160