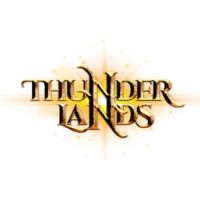 What is Thunder Lands ?
An innovative Blockchain-based Unreal Engine 5 MMO at the junction of RPG and Strategy.
Thunder Lands
Project that unites classical gameplay and aspects of innovative blockchain technology.
It is a virtual gaming metaverse set in the dark fantasy genre.
The Thunder Lands are worlds where the ringing gold and cold steel play their part in equal measure. These are worlds where players will have to engage in a never-ending struggle for resources, territorial conquest and political domination, create their own fractions or join the strongest guilds to influence the situation in the Thunder Lands.
Based on play-to-earn mechanics, players will be able to farm resources, stake their NFTs and get TNDR tokens to increase their financial profit from the game.
The Thunder Lands universe provides a unique gaming experience through a combination of traditional meta-game and blockchain mechanics.
---
Disclaimer: CoinBazooka does not endorse Thunder Lands. Please Do Your Own Research (DYOR) before investing in any project.
Information incorrect? Please report it to info@coinbazooka.com
Promoted Coins
#
Coin
Coin
Audit
Chain
Symbol
Market Cap
Price
Since Last Peak
Launch
Votes
Vote

BSC

EXOS
$-
$0.0230519

4.4%

May 5, 2022
13134

ETH

USACOIN
$-
$0.00006745

2.1%

Jul 26, 2022
6135

Baby Floki

Baby Floki

$BABYFLOKI

BSC

BABYFLOKI
$-
$-
-
Feb 23, 2023
3831

SHIBONK

SHIBONK

$SBONK

SOL

SBONK
$200,319
$1.27

43.6%

Jan 7, 2023
2614

ETH

CIMO
$-
$0.00001932

47.2%

Dec 13, 2022
1741

ETH

RINIA
$-
$-
-
Mar 2, 2023
366