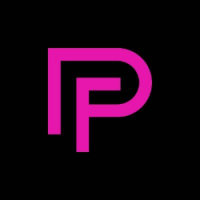 What is PartyFi ?
PartyFinance allows you to create or join a Party and choose a leader to manage your Defi investments. Pool funds together with a trusted Party Monarch who can invest them for maximum gains. The monarch party model is the first of three different kinds of governance models that will be released on the PartyFinance platform.
PartyFi (PFI) Price Today :
Watchlists
Marketcap
$

41,95800000000

0.5%

USD Price
$

0.0006251

0.5%

Launch Date
Sep 28, 2022
(1 year ago)
Date Added
Sep 30, 2022
(1 year ago)
---
Disclaimer: CoinBazooka does not endorse PartyFi. Please Do Your Own Research (DYOR) before investing in any project.
Information incorrect? Please report it to info@coinbazooka.com
Promoted Coins
#
Coin
Coin
Audit
Chain
Symbol
Market Cap
Price
Since Last Peak
Launch
Votes
Vote

Wall Street Memes

Wall Street Memes

$WSM

ETH

WSM
$42,894,317
$0.02358014

5.8%

Aug 22, 2023
7106

yPredict

yPredict

$YPRED

MATIC

YPRED
$-
$-
-
Sep 20, 2023
5517

Bitcoin BSC

Bitcoin BSC

$BTCBSC

BSC

BTCBSC
$-
$-
-
Dec 4, 2023
3546

Meme Kombat

Meme Kombat

$MK

ETH

MK
$-
$-
-
Nov 30, 2023
3537

Bitcoin ETF

Bitcoin ETF

$BTCETF

ETH

BTCETF
$-
$-
-
Jan 25, 2024
3411

BitcoinMineTrix

BitcoinMineTrix

$BTCMTX

ETH

BTCMTX
$-
$-
-
Sep 26, 2023
3395