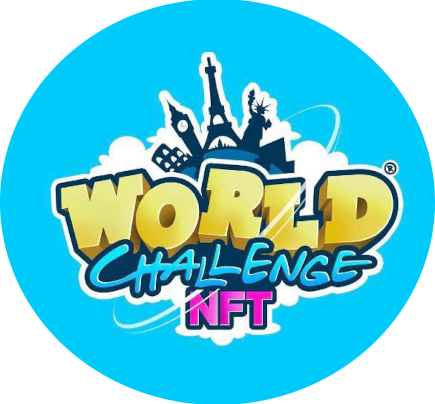 Note: This project is in presale phase. Becareful when investing into presale. always Do Your Own Research
What is NFT World Challenge ?
The first board game that integrates blockchain technology. As a user, you have two ways to play: In the traditional way, with your family and friends using the board and question cards of the board game. With thousands of people around the world, downloading the game's free APP on your mobile or tablet, and using an NFT as your avatar.
NFT World Challenge (NWC) Price Today :
Watchlists
Marketcap
$

5,60000000000

100%

USD Price
$

?

0%

Launch Date
Jan 13, 2023
(10 months ago)
Date Added
Jan 13, 2023
(10 months ago)
---
Disclaimer: CoinBazooka does not endorse NFT World Challenge. Please Do Your Own Research (DYOR) before investing in any project.
Information incorrect? Please report it to info@coinbazooka.com
Promoted Coins
#
Coin
Coin
Audit
Chain
Symbol
Market Cap
Price
Since Last Peak
Launch
Votes
Vote

Wall Street Memes

Wall Street Memes

$WSM

ETH

WSM
$39,145,935
$0.02166062

0.5%

Aug 22, 2023
6870

yPredict

yPredict

$YPRED

MATIC

YPRED
$-
$-
-
Sep 20, 2023
5282

Bitcoin BSC

Bitcoin BSC

$BTCBSC

BSC

BTCBSC
$-
$-
-
Dec 4, 2023
3310

Meme Kombat

Meme Kombat

$MK

ETH

MK
$-
$-
-
Nov 30, 2023
3302

Bitcoin ETF

Bitcoin ETF

$BTCETF

ETH

BTCETF
$-
$-
-
Jan 25, 2024
3176

BitcoinMineTrix

BitcoinMineTrix

$BTCMTX

ETH

BTCMTX
$-
$-
-
Sep 26, 2023
3160