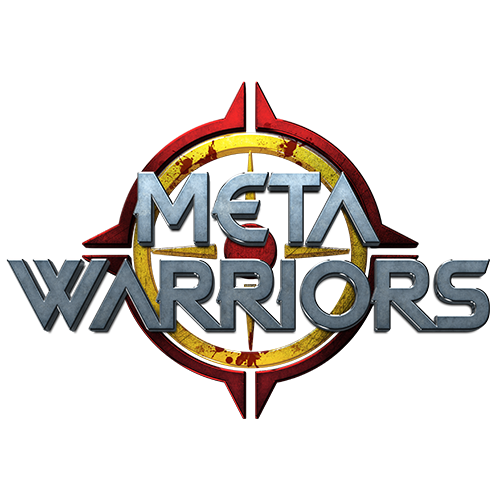 What is Meta Warriors ?
Meta Warriors is a revolutionary online multiplayer fully decentralized post-apocalyptic Play-to-Earn. You can immerse yourself in this challenging but still fun and mind-blowing experience that'll literally sweep: From blowing zombie brains to competing against other players for high-stake rewards to diving into the revolutionary Meta Warriors Metaverse. Game is divided into two lands: 1️⃣ First is Zombie Land, where gamers can kill zombies and earn rewards such as NFT and Tokens. It has different modes like Story Mode (PVE), Multiplayer Quest Mode (PVP), and Tournament Mode. We have launched a prototype on Android, WebGL and VR Oculus Quest 2. 2️⃣ Second is Survival Island, which is a nonviolent metaverse zone where gamers can buy/sell lands, organize events, build shops, play mini-games etc. It also has VR compatibility.
Meta Warriors (MWS) Price Today :
Watchlists
Marketcap
$

231,57900000000

100%

USD Price
$

?

0%

Launch Date
Oct 4, 2022
(1 year ago)
Date Added
Nov 29, 2022
(1 year ago)
---
Disclaimer: CoinBazooka does not endorse Meta Warriors. Please Do Your Own Research (DYOR) before investing in any project.
Information incorrect? Please report it to info@coinbazooka.com
Promoted Coins
#
Coin
Coin
Audit
Chain
Symbol
Market Cap
Price
Since Last Peak
Launch
Votes
Vote

Wall Street Memes

Wall Street Memes

$WSM

ETH

WSM
$42,894,317
$0.02358014

5.8%

Aug 22, 2023
7153

yPredict

yPredict

$YPRED

MATIC

YPRED
$-
$-
-
Sep 20, 2023
5564

Bitcoin BSC

Bitcoin BSC

$BTCBSC

BSC

BTCBSC
$-
$-
-
Dec 4, 2023
3593

Meme Kombat

Meme Kombat

$MK

ETH

MK
$-
$-
-
Nov 30, 2023
3584

Bitcoin ETF

Bitcoin ETF

$BTCETF

ETH

BTCETF
$-
$-
-
Jan 25, 2024
3458

BitcoinMineTrix

BitcoinMineTrix

$BTCMTX

ETH

BTCMTX
$-
$-
-
Sep 26, 2023
3442