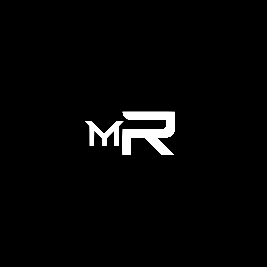 Note: This project is in presale phase. Becareful when investing into presale. always Do Your Own Research
What is MemeRacers AI ?
Get ready to rev up your engines and join the race with MemeRacersAI, the latest addition to the Web 3 gaming world. MemeRacersAI is an augmented reality, AI-based mobile racing game that offers an immersive and exciting gaming experience for players. But what sets MemeRacersAI apart from other racing games is its incorporation of various play-to-earn (P2E) elements. That's right, MemeRacersAI offers a new and exciting way for players to earn rewards and potentially even real-world value for their time and effort spent in the game. One P2E element that MemeRacersAI will incorporate is non-fungible token (NFT) rewards. Players who win races or complete specific challenges within the game can earn limited edition car skins or racing tracks as NFTs, which can be stored in a digital wallet within the game. These NFTs can then be traded or sold on blockchain-based marketplaces, offering players a new way to earn value from their gaming achievements. But that's not all. MemeRacersAI also allows players to earn cryptocurrency rewards through its governance token, $MRAI. This token can be earned for various in-game achievements, such as winning races, completing challenges, or even referring other players to the game. $MRAI can be used to purchase in-game items, traded or sold on cryptocurrency exchanges, or even converted to fiat currency. In addition to NFTs and cryptocurrency rewards, MemeRacersAI offers players the opportunity to earn real-world rewards for their achievements in the game. Through partnerships with sponsors, players could potentially earn gift cards, merchandise, or even cash rewards for their efforts. MemeRacersAI is redefining the play-to-earn gaming experience by providing players with a fun and engaging way to earn rewards and potentially even real-world value for their time spent in the game. So why not join the race and see what rewards you can earn in MemeRacersAI?
MemeRacers AI (MRAI) Price Today :
Watchlists
Marketcap
$

142,11300000000

100%

USD Price
$

?

0%

Launch Date
Mar 11, 2023
(6 months ago)
Date Added
Mar 11, 2023
(6 months ago)
---
Disclaimer: CoinBazooka does not endorse MemeRacers AI. Please Do Your Own Research (DYOR) before investing in any project.
Information incorrect? Please report it to info@coinbazooka.com
Promoted Coins
#
Coin
Coin
Audit
Chain
Symbol
Market Cap
Price
Since Last Peak
Launch
Votes
Vote

BSC

EXOS
$-
$0.01828475

0.9%

May 5, 2022
21730

ETH

TURBO
$4,619,461
$0.00006635

5.2%

May 1, 2023
6596

Wall Street Memes

Wall Street Memes

$WSM

ETH

WSM
$-
$-
-
Aug 22, 2023
3695

yPredict

yPredict

$YPRED

MATIC

YPRED
$-
$-
-
Sep 20, 2023
2124

Meme Kombat

Meme Kombat

$MK

ETH

MK
$-
$-
-
Nov 30, 2023
144

Bitcoin BSC

Bitcoin BSC

$BTCBSC

BSC

BTCBSC
$-
$-
-
Dec 4, 2023
142