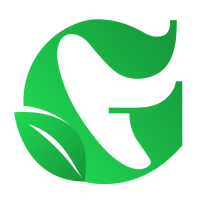 Note: This project is in presale phase. Becareful when investing into presale. always Do Your Own Research
What is Greenercoin ?
There is two Major shortfalls in the Blockchain industry the huge consumption of energy and the use of non-sustainable energy. Greenercoin will be the solution with low energy consumption and the use of only clean energy. This blockchain aims to promote the sustainable market by selling sustainable goods (electric cars, solar panel, ecological real estate etc..) and services via our NFT Marketplace,DEX and other Dapps. This project aims to be a bridge between sustainable goods, services, carbon offsetting and the web3. A technical solution for the high-energy consumption of blockchains and the use of non sustainable energy with many Dapps to grow an ecosystem where the reduction of carbon is the objective.
Greenercoin (GNC) Price Today :
Watchlists
Marketcap
$

?

0%

USD Price
$

?

0%

Launch Date
May 1, 2023
(4 months ago)
Date Added
Mar 13, 2023
(6 months ago)
---
Disclaimer: CoinBazooka does not endorse Greenercoin. Please Do Your Own Research (DYOR) before investing in any project.
Information incorrect? Please report it to info@coinbazooka.com
Promoted Coins
#
Coin
Coin
Audit
Chain
Symbol
Market Cap
Price
Since Last Peak
Launch
Votes
Vote

Wall Street Memes

Wall Street Memes

$WSM

ETH

WSM
$-
$-
-
Aug 22, 2023
3791

yPredict

yPredict

$YPRED

MATIC

YPRED
$-
$-
-
Sep 20, 2023
2218

Meme Kombat

Meme Kombat

$MK

ETH

MK
$-
$-
-
Nov 30, 2023
239

Bitcoin BSC

Bitcoin BSC

$BTCBSC

BSC

BTCBSC
$-
$-
-
Dec 4, 2023
236

BitcoinMineTrix

BitcoinMineTrix

$BTCMTX

ETH

BTCMTX
$-
$-
-
Sep 26, 2023
95