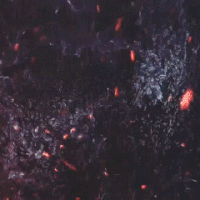 What is Carkey ?
RacersUtopia is a cutting edge blockchain based NFT racing game metaverse which allows players to craft a racing career by participating in races with their top performing cars in PVE mode and compete against other players in PVP mode. By competing in these racing modes, players will be able to earn in-game rewards & Carkey/ Ckey token. ⭐️ Carkey is the native utility token that is used for : 1. Ingame purchases (upgrades) 2. Trade car blueprints 3. Tournament fees/rewards 4. Bet races 5. Used for governance votes to determine how treasury resources are allocated. ⭐️Racersutopia Features: 1. NFT marketplace 2. NFT renting 3. Mutliple game modes 4. Passive income through staking carkey tokens 5. Income through owning Racetrack NFTs 6. Deflationary token 😍 Partnerships and Development so far : 🔥 Listed on Coinmarketcap (https://coinmarketcap.com/currencies/racersutopia/) 🔥 Partnership with NULS(Listed on Binance, Huobi , Gate.io & many more major exchanges) 🔥 Pre-alpha version of Game releases Presale is only for whitelisted wallets.
Carkey (Ckey) Price Today :
Watchlists
Marketcap
$

843,15000000000

100%

USD Price
$

?

0%

Launch Date
Jul 1, 2022
(1 year ago)
Date Added
Nov 29, 2022
(10 months ago)
---
Disclaimer: CoinBazooka does not endorse Carkey. Please Do Your Own Research (DYOR) before investing in any project.
Information incorrect? Please report it to info@coinbazooka.com
Promoted Coins
#
Coin
Coin
Audit
Chain
Symbol
Market Cap
Price
Since Last Peak
Launch
Votes
Vote

Wall Street Memes

Wall Street Memes

$WSM

ETH

WSM
$-
$0.03855326

100%

Aug 22, 2023
3979

yPredict

yPredict

$YPRED

MATIC

YPRED
$-
$-
-
Sep 20, 2023
2406

Meme Kombat

Meme Kombat

$MK

ETH

MK
$-
$-
-
Nov 30, 2023
427

Bitcoin BSC

Bitcoin BSC

$BTCBSC

BSC

BTCBSC
$-
$-
-
Dec 4, 2023
424

BitcoinMineTrix

BitcoinMineTrix

$BTCMTX

ETH

BTCMTX
$-
$-
-
Sep 26, 2023
284