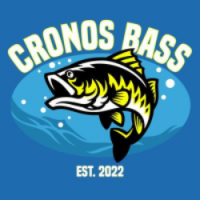 What is CRONOS BASS ?
A symbol of not only preaching, but also acting ! A unique opportunity on Cronos Blockchain that makes a link between the crypto world and the mondial ecology. We are one of the leading cleanups projects on the cronos network with a growing community, focused towards limiting the pollution of oceans, seas and rivers. The CRONOS BASS project aims at minimizing the trash in the waters by cooperating with and sponsoring different ecological projects from around the world.
Token Info :
Watchlists
Marketcap
$

?

0%

USD Price
$

?

0%

Launch Date
Aug 19, 2022
(7 months ago)
Date Added
Aug 19, 2022
(7 months ago)
---
Disclaimer: CoinBazooka does not endorse CRONOS BASS. Please Do Your Own Research (DYOR) before investing in any project.
Information incorrect? Please report it to info@coinbazooka.com
Promoted Coins
#
Coin
Coin
Audit
Chain
Symbol
Market Cap
Price
Since Last Peak
Launch
Votes
Vote

BSC

EXOS
$-
$0.0230519

4.4%

May 5, 2022
13134

ETH

USACOIN
$-
$0.00006745

2.1%

Jul 26, 2022
6135

Baby Floki

Baby Floki

$BABYFLOKI

BSC

BABYFLOKI
$-
$-
-
Feb 23, 2023
3831

SHIBONK

SHIBONK

$SBONK

SOL

SBONK
$200,319
$1.27

43.6%

Jan 7, 2023
2614

ETH

CIMO
$-
$0.00001932

47.2%

Dec 13, 2022
1741

ETH

RINIA
$-
$-
-
Mar 2, 2023
366