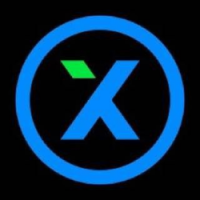 What is All Sport ?
Instroducing all sports X All Sports X is blockchain dedicated to sports marketing, sports IP NFT asset trading, sports middle-tier infrastructure implementation and game application development. At present, the development of a decentralized community has been completed and currently we are working on our sports blockchain. All Sports X will support all future Defi and NFT sports projects and will build towards a community Dao. The current team leader Cristiano is the founder of WhoScored.com, the world's largest sports data analysis company. Contract Address: https://etherscan.io/address/0xeb6026d3beaa308d5822c44cdd2ca8c7714237ec#code
All Sport (SOC) Price Today :
Watchlists
Marketcap
$

?

100%

USD Price
$

0.000022

44.9%

Launch Date
May 10, 2022
(1 year ago)
Date Added
May 20, 2022
(1 year ago)
---
Disclaimer: CoinBazooka does not endorse All Sport. Please Do Your Own Research (DYOR) before investing in any project.
Information incorrect? Please report it to info@coinbazooka.com
Promoted Coins
#
Coin
Coin
Audit
Chain
Symbol
Market Cap
Price
Since Last Peak
Launch
Votes
Vote

Wall Street Memes

Wall Street Memes

$WSM

ETH

WSM
$-
$0.03855326

100%

Aug 22, 2023
3979

yPredict

yPredict

$YPRED

MATIC

YPRED
$-
$-
-
Sep 20, 2023
2406

Meme Kombat

Meme Kombat

$MK

ETH

MK
$-
$-
-
Nov 30, 2023
427

Bitcoin BSC

Bitcoin BSC

$BTCBSC

BSC

BTCBSC
$-
$-
-
Dec 4, 2023
424

BitcoinMineTrix

BitcoinMineTrix

$BTCMTX

ETH

BTCMTX
$-
$-
-
Sep 26, 2023
284